1. CAMERA INSPECTIONS OF YOUR DRAIN AND SEWER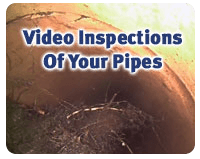 Super Drains employ the best technicians and have invested in training them in the use of the latest drain and sewer video inspection equipment so you can be sure any issue you have in your drain or sewer will be found and diagnosed fast.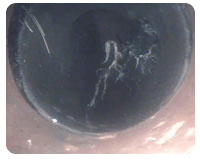 With an accurate diagnosis, we're then able to provide you with the perfect repair solution to suit the particular issue you have and all repairs are performed expertly and quickly. Using video inspection cameras also enables us to show you the inside of your drain or sewer pipes so you can see the issue for yourself. We can even provide you with your own digital copy of the inspection allowing you to review the procedure in your own time.
To find out more about how we can help with video inspections and expert solutions for your drain and sewer issues, call and speak with the friendly professionals at Super Drains today.