1. SYDNEY HYDRO-JETTING SPECIALISTS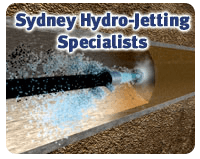 Our hydro jet cleaning service is so effective it will remove the most difficult blockages with ease. The high powered water jets powerfully blast away blockages, breaking the blockage into smaller particles which then safely flow away. This technique is successful in clearing sewer lines over distances and is very effective against an unwanted tree root intrusion.
2. THE DRAIN & SEWER EXPERTS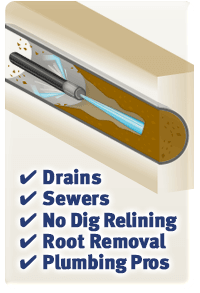 Whatever your sewer or drainage concern, Super Drains have the experience and know-how to get the job done fast with as little disruption to you as possible. We provide an expert level of service each and every time
3. WARRANTY AGAINST FUTURE BLOCKAGES
At Super Drains we are confident that our hydro-jetting service is so successful at removing blockages that we will offer a warranty against future blockages returning when combined with our video camera inspection service.
4. PER JOB PRICING
We'll give you the full quote prior to work commencing. Our prices are on a per job basis rather than per hour, so the price remains the same through to completion.
5. SAVING YOU MONEY
Our hydo-jetting services may reduce the need to replace pipes and sewer lines, therefore, saving you considerable expense.
For more information or to book a hydro-jetting service for your drain or sewer in Sydney, call and speak with the helpful team at Super Drains today.