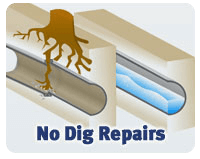 We have the most innovative, cost effective and non-destructive solution to your pipe issues. Read testimonials from other happy customers here.
1. SYDNEY PIPE RELINING SPECIALISTS: SAVES YOU TIME, MONEY & YOUR LANDSCAPING
Our technology can repair and reline existing pipes underground, which saves digging up your garden or landscaping and then having to replace it all.
2. WE SAVE PIPES OTHER COMPANIES DIG UP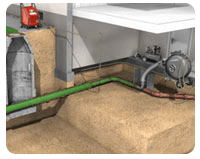 Trenchless relining is the non-destructive choice, as it requires no digging to access your pipes.
3. SAVE WITH A COST EFFECTIVE PIPE REPAIR SOLUTION
Trenchless relining is not only the most advanced repair method, it is also the most cost effective choice. By opting for the relining solution, you won't be paying the additional costs involved of having the area surrounding your pipes dug up and also won't have to pay for those areas to be replaced. Imagine if your pipes ran under your driveway – you'd be up for the expense of having your driveway relaid.
4. THE FAST, TIME EFFICIENT PIPE REPAIR OPTION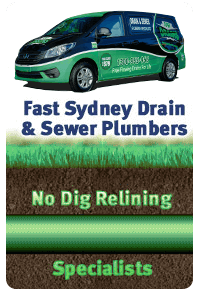 Without the need to dig, we can get straight down to the business of repairing or replacing your pipes quickly.
5. THE TECHNOLOGY BEHIND THE TRENCHLESS SYSTEM
To discover more about the trenchless method and technology, click here.
6. UP-FRONT PRICING
You'll be provided with the full price of your trenchless relining service in advance.
7. TRUST THE EXPERIENCED PLUMBING PROFESSIONALS
When you choose Super Drains, you're dealing with experienced master plumbers who are dedicated and trained in the use and application of the technologically advanced trenchless Brawoliner branded system.
8. LIFETIME WARRANTY
When you choose the trenchless method of repair for your pipes, you can relax knowing that for as long as you're the owner of the property our repair is backed by a lifetime warranty.
For the best solution for your pipe issues in Sydney, choose the trenchless relining solution and call and speak with the experts at Super Drains today.