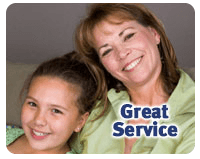 "We had Mitchell come out to do some investigation on a blocked sewer pipe. He did his job without any worries. Found him to be pleasant and responsible young man."
"Michael did an excellent job of clearing our sewer pipe. I would gladly recommend this service to my friends."
"Simply The Best service. Very friendly & helpful highly recommended. Sewer drainage blockage problem was cleared with professional service. If your after service & advise your in very good hands You cannot go wrong with Lachlan will be the best of the best you can get."
For on-time satisfaction guaranteed service for your drain, sewer and plumbing needs across Sydney, call and speak with one of our professional team at Super Drains today.