1. FAST SYDNEY DRAIN & SEWER PLUMBERS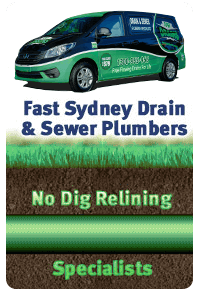 We have plumbers available, on-call, 24/7 across Sydney, so no matter where you're located, we can get to you fast any time of day or night and in fully stocked vehicles so any emergency work can begin immediately.
2. THE DRAIN AND SEWER EXPERTS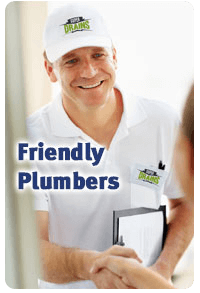 Our plumbers are trained and experienced in drain and sewer repairs and prevention and combine their experience with the use of precision technology to remedy any drain or sewer issue you may have.
From blocked or collapsed pipes, to cracked or leaking pipes to the removal of damaging tree root intrusion, at Super Drains, we can offer you the right solution to suit your drain and sewer issue and your budget.
3. TRENCHLESS PIPE RELINING – THE "NO DIGGING" ALTERNATIVE
Protect your garden, driveway or landscaping and save time and money with a trenchless repair solution that allows us to repair or replace your sewer line without the need to dig.
4. SAVE ON DRAINS & SEWERS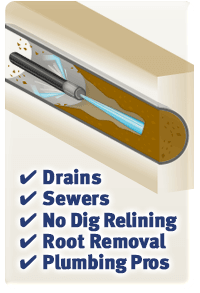 We'll quote in advance for each stage of the investigation, clearing and repair of any of your drain and sewer pipes. We price by the job, not the hour.
5. PLUMBING PROFESSIONALS
Our plumbers are well presented plumbing professionals who will treat you and your home respectfully and keep any mess to a minimum and clean up upon completion.
6. SATISFACTION GUARANTEED SERVICE
We're dedicated to providing our customers with the best in customer service and back that dedication with a satisfaction guarantee, so you know you'll be taken care of.
7. EXCELLENT WARRANTIES
We warrant all of our workmanship and when combined with a CCTV inspection, we even warrant certain blockage removal services against future blockages.
For expert solutions and great service for your drain, sewer and plumbing needs across Sydney, call and speak with the friendly professionals at Super Drains today.