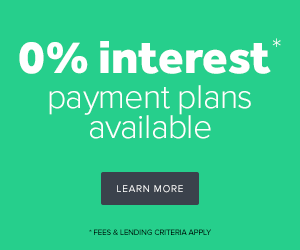 0% Interest Payment Plans Over 24 Months
Omega Services has partnered with Brighte to offer 0% Interest Payment Plans. With Brighte finance, you have the opportunity to upgrade your plumbing system today, and pay it back over time.
Approval criteria, fees, terms and conditions apply.
Apply Online
---
How do payment plans work?
Payment plans allow you to apply for anywhere between $1,000 - $30,000 and then pay it back in manageable amounts over time. You can choose to repay the plan over 6 - 60 months. Read more about our 0% Interest Payment Plan here.
How do I calculate monthly payments?
Calculate your potential monthly repayments using our repayments calculator.
What about fees and charges?
Establishment fee of $75 payable on your first repayment date
$2.15 weekly account keeping fee included in repayments
A $4.99 late payment fee may be applied if you miss a repayment (Late fees are capped at $49.90 per calendar year)
---
Apply Online