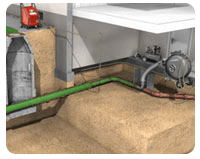 Rather than digging up, removing and replacing damaged pipes, the relining method enables us to create a new full or partial pipe within your existing pipe structure.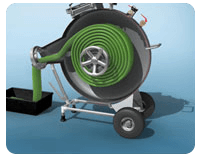 Through the pipe clean-out we insert a specially designed liner which has been impregnated with an epoxy resin. This liner is so flexible it can easily be navigated around bends and joint angles of up to 90 degrees and created to accommodate a variety of widths and lengths.
The liner is then pushed through the existing pipe and once in the desired position, the epoxy solution is cured in place where it hardens to create a new pipe which is of a superior strength to a new PVC pipe.
This is a pipe which can last for as long as any regular newly laid pipe.
To take advantage of the best technology, savings and benefits by having your pipes repaired using the trenchless method, call and speak with the trenchless repair specialists at Super Drains today.